One thing Graham and I always ask each other on our conversations.. what do you want to hear first: the good news or the bad news?
We almost always ask for the bad news first, so I'm going to do the opposite to mix it up. I do apologize for the lack of blogging. I just started my new job early last month, so I've been all over the Puget Sound area training in various clinics. I'm getting used to a slightly longer commute, working out in the morning, and preparing my breakfasts and lunches. Also, with my change in job, I'm talking more and more throughout the day (I'm not really a big talker), and walking way less, so I come home kind of emotionally exhausted but physically bound up with energy. Anyways, on to the home update..
The Good
:
--Our foundation footings were inspected and poured the third week of September. It was a huge relief to finally get something solid in the ground.
--The foundation was inspected and poured the last week of September. No issues with the county.
--We finally got temporary power at our property (the foundation guys had to use a generator for their tools).
--We picked out our finishes and everything the first week of September without major arguments surprisingly.
This is our interior color: Sherwin Williams Mindful Gray
These are our
exterior
colors by Sherwin Williams:
Main Siding: Waterloo
Accent Siding in the Gables/Shakes: Tavern Taupe
Trim: Gossamer Veil
Kitchen Cabinets:
Procraft shaker-style in espresso (
sorry to disappoint all of you white cabinet kitchen fans!
). In case you're wondering, we did pick out a white/gray quartz for the counter tops..
Kitchen backsplash:
Subway tile in Dorian Matte
This subway tile design in kitchen
Laminate flooring in hallways, kitchen & entryway:
evoke "rebecca" in wide plank
Shaw carpet in bedrooms: Color 501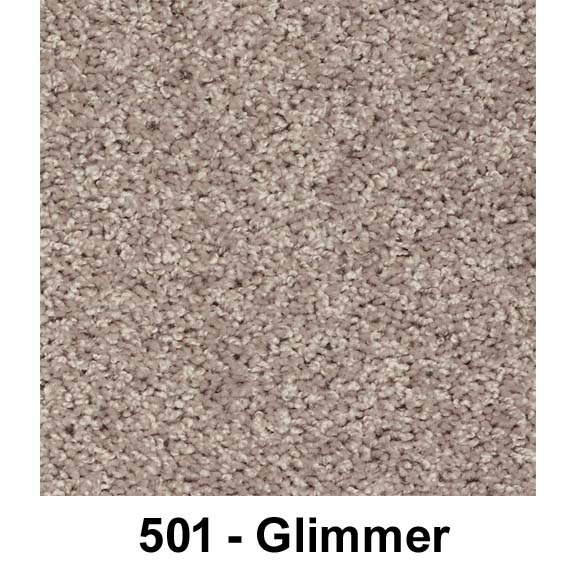 3-panel shaker doors
Outdoor Lanterns:
Front door (we're not painting it--we're going to stain it a natural wood color kind of like in the picture). The glass on the door will not be separate, but it will be privacy glass.
Not pictured: quartz kitchen counter tops, vinyl flooring in laundry, tile flooring in bathrooms, tile shower in master, subway tile backsplash in bathrooms, sinks, exterior Hardie plank siding with shakes, exterior stone veneer (seriously--how could I not take a picture??), etc..
The Bad
:
--After the foundation was poured, our excavator met with Graham to prepare for backfilling and they both thought, HMMM, this doesn't look right. The vents for the crawlspace are too low, so where are we going to put all of this dirt? So, we made a call to our builder, and they said, no, that's the code for vents and foundation. Graham insisted that something was wrong. So, we brought up the plan that we were supposed to have a 4' foundation with 2' pony walls in the front. Our construction manager said,
no, we don't do 4' walls
. So, we showed him the foundation plan that he himself had made, and the $13K (!!!) charge for the 4' foundation walls. Apparently, the builder made the plan but the subcontractor didn't follow it, which would've given us 2' foundation, 4' pony walls on top.. which would've looked freaking stupid. SOOOOO, they admitted their mistake, and had to send our plan to engineering. The 2 options were as follows: bulldoze the entire foundation to pour it all in one layer, or have engineering figure it out to avoid bulldozing the foundation but still have 2 layers of foundation that are stable.
--The builder put it through engineering, who figured out they had to jackhammer out the old vents, drill holes in the original foundation, and put rebar through the holes. This has all put us back another MONTH. We are waiting for the foundation re-inspection today (YAY--I just got the notification that we passed!), with the plan for the foundation guys to place the forms and pour the remaining concrete later this week.
--Our temp power pole failed its first inspection, so then it took L&I another full week to get out there again. Lesson learned: pass the first inspection always.
The Ugly
:
--Well, the guys working at our Lexar office were unhappy with their situation (I don't blame them--having to tell 15+ customer they now owed $24K+ would suck), so the construction and salesman left their jobs within the past month.. but luckily, not really leaving us in a bind (other than the foundation situation).
--Here's where the "ugly" comes in:
The finishing options at Lexar were a little disappointing to say the least. Luckily, the cabinets weren't a let down, as they had the exact finsh and style we liked.. but they told us at the time that having a different color cabinet in the bathrooms (I want white in the bathrooms) was an upgrade, even though they would be the same style.
The quartz choices were just ok--we already paid more for that upgrade, but they had even more upgraded styles for more $$$ (which of course were better, but we weren't going to pay even more!).
They literally ONLY had subway tile for the kitchen and bathroom backsplashes. They didn't even have upgraded backsplash options.
Their vinyl selection was acceptable (we are getting it in the laundry room only), but still, we didn't like any of it. I foresee us putting in tile in our laundry room one weekend in the future..
The floor tile selection was not good. you could only get it in the 18" square option in vague beige/gray colors, which honestly is a bit outdated. I like the rectangle options, including the ones that look like wood and/or linen. So, we paid for the tile and installation already, so if we just substitute the floor we really want, that'll help us get our dream bathroom. Having them install blah floors, and then taking them out in 5 years would be a waste of time and money. What would you do? These are the finishes we're thinking of for bathroom tile floors:
This is my favorite tile that looks like linen. Not as trendy as the wood-looking tiles, but just as beautiful.
I also love the wood-grain look, but I may go for the linen-looking tile in the bathrooms just because they were my first love.
All in all, I think our home will now be finished in April/May.. Please Lord no longer than that. I can't take this crappy townhouse any longer!!